Remini and her producers have a preconceived agenda intended to cause as much harm as possible to the Church, its members and its leaders. We have documented hundreds of violent acts incited including:
(a) In June someone called the Church in Los Angeles, claiming to have planted a pipe bomb. Police are actively investigating.

(b) A cross was torn from the Tampa church.
(c) Arson was committed while parishioners were inside the Minneapolis church.
(d) A person posing as an FBI agent threatened the Church. [Law enforcement tracked down the perpetrator.]
(e) A man threw a hammer through the Los Angeles Church glass door; the man was held in a mental institution where it was reported that he threatened to kill the leader of the religion (such institutions have a mandatory reporting requirement). He pled guilty to felony vandalism of a church. Remini put him on her show to "blame the victim" and incite more violence.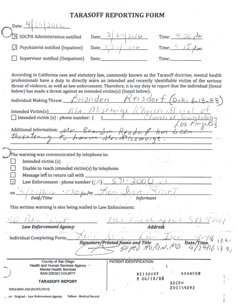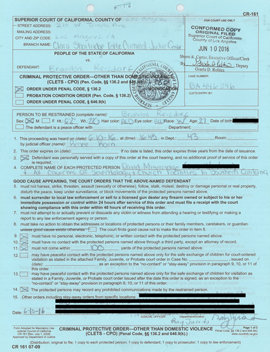 Tarasoff reporting form and criminal protective order
(f)A man was jailed for threatening to "assassinate" the Church leader—he said he was influenced by "the King of Queens lady."

(g) There were hundreds of other threats including bomb threats, death threats, etc.
(h) Children of Scientologists were taunted or threatened for being Scientologists.
(i) A woman who actively supported Leah Remini on the internet drove a car through the front doors of the Church of Scientology in Austin, Texas, coming to rest just short of a nursery where children earlier were playing. She pleaded guilty to felony criminal mischief.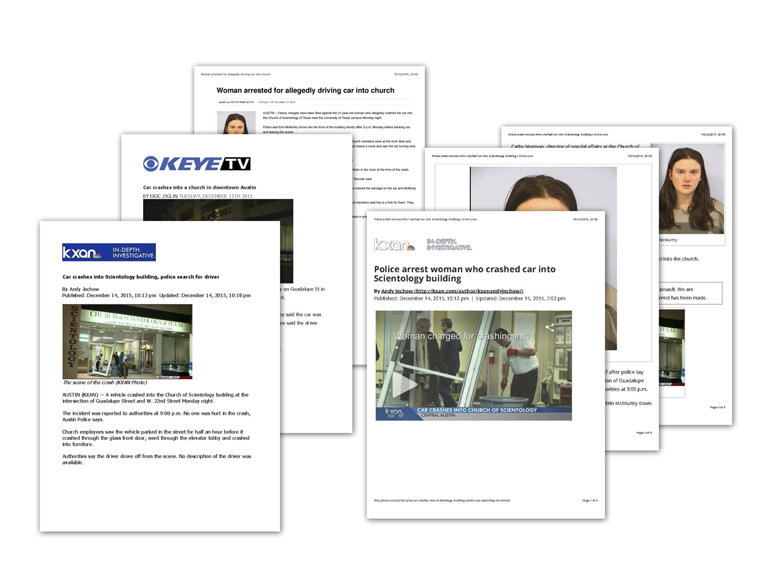 (j) The Church has received hundreds of other threats including bomb threats and death threats. Sample statements:
"someone needs to kill" the leaders of the Church
"someone needs to murder" the leaders of the religion "ASAP"
Scientologists "need to be eradicated from the face of the earth;"
"Literally gonna torch down every scientology center #ScientologyTheAftermath"
"I hope someone blows your fucking building up on live tv!!!...DIE!"
---
The incendiary hate and bigotry Remini and A&E are fostering has no place in a society that values diversity, acceptance and tolerance. If similar statements and actions were included in a program about Judaism, Buddhism, Hinduism, Christianity or any other major religion the show would be kicked off the air.